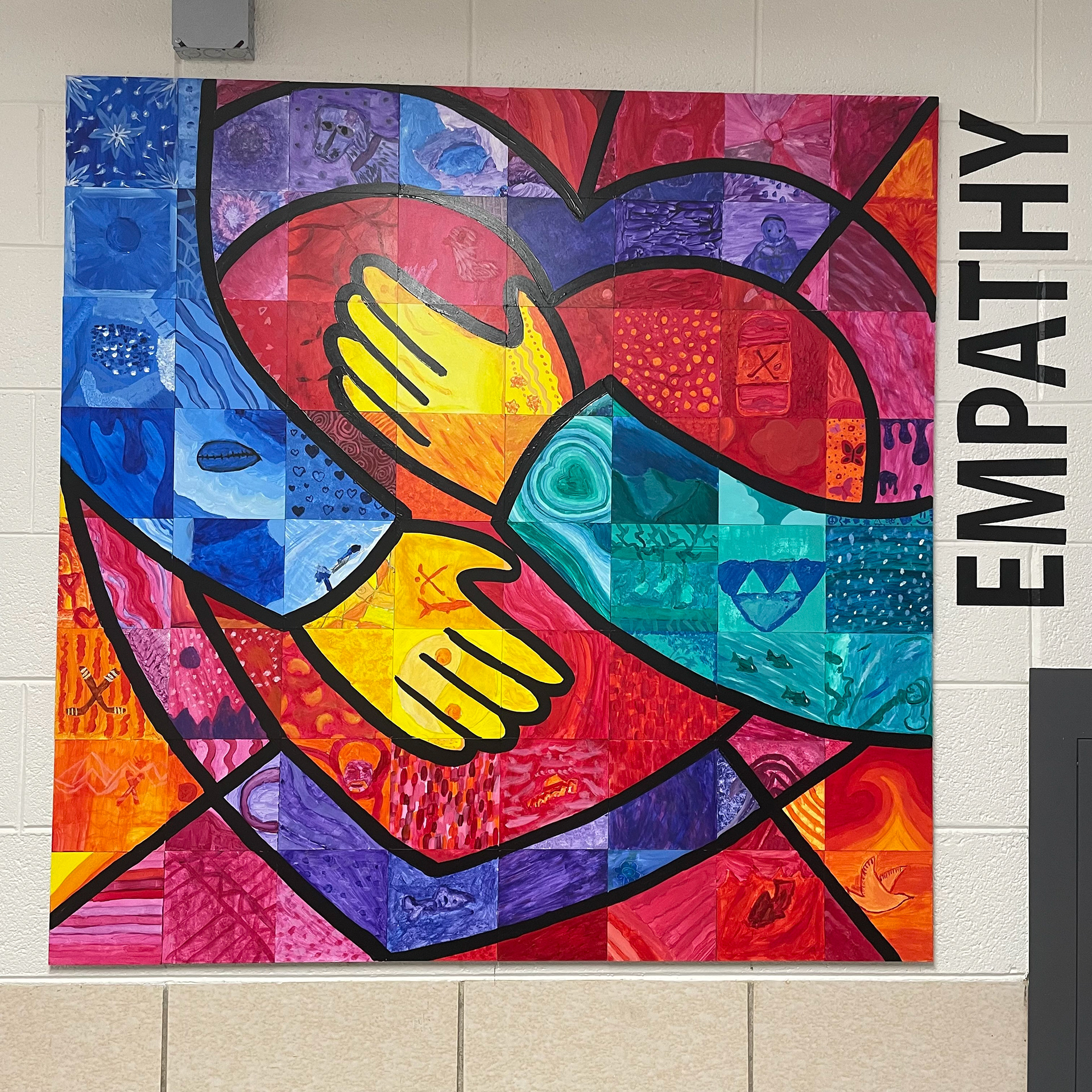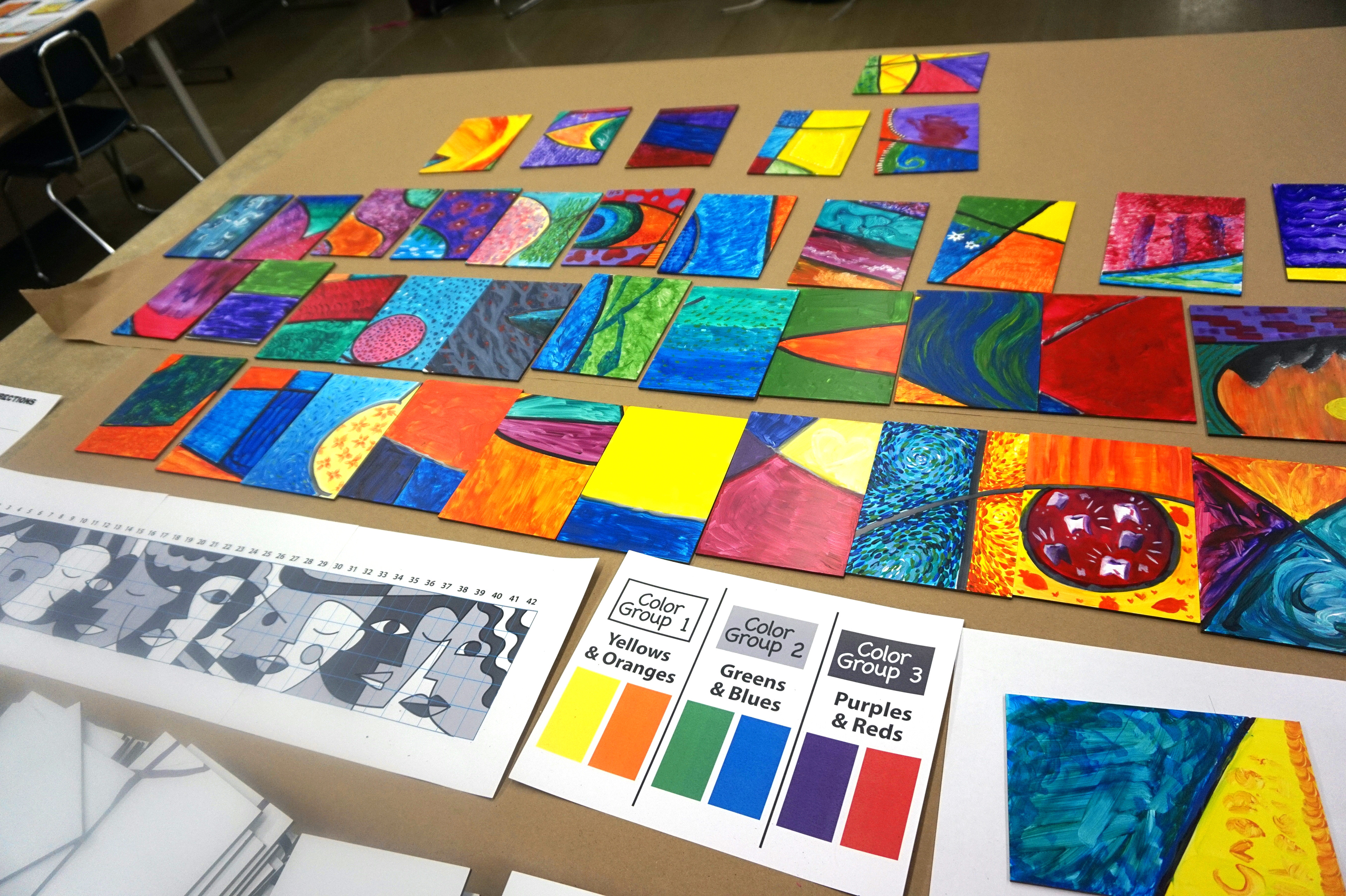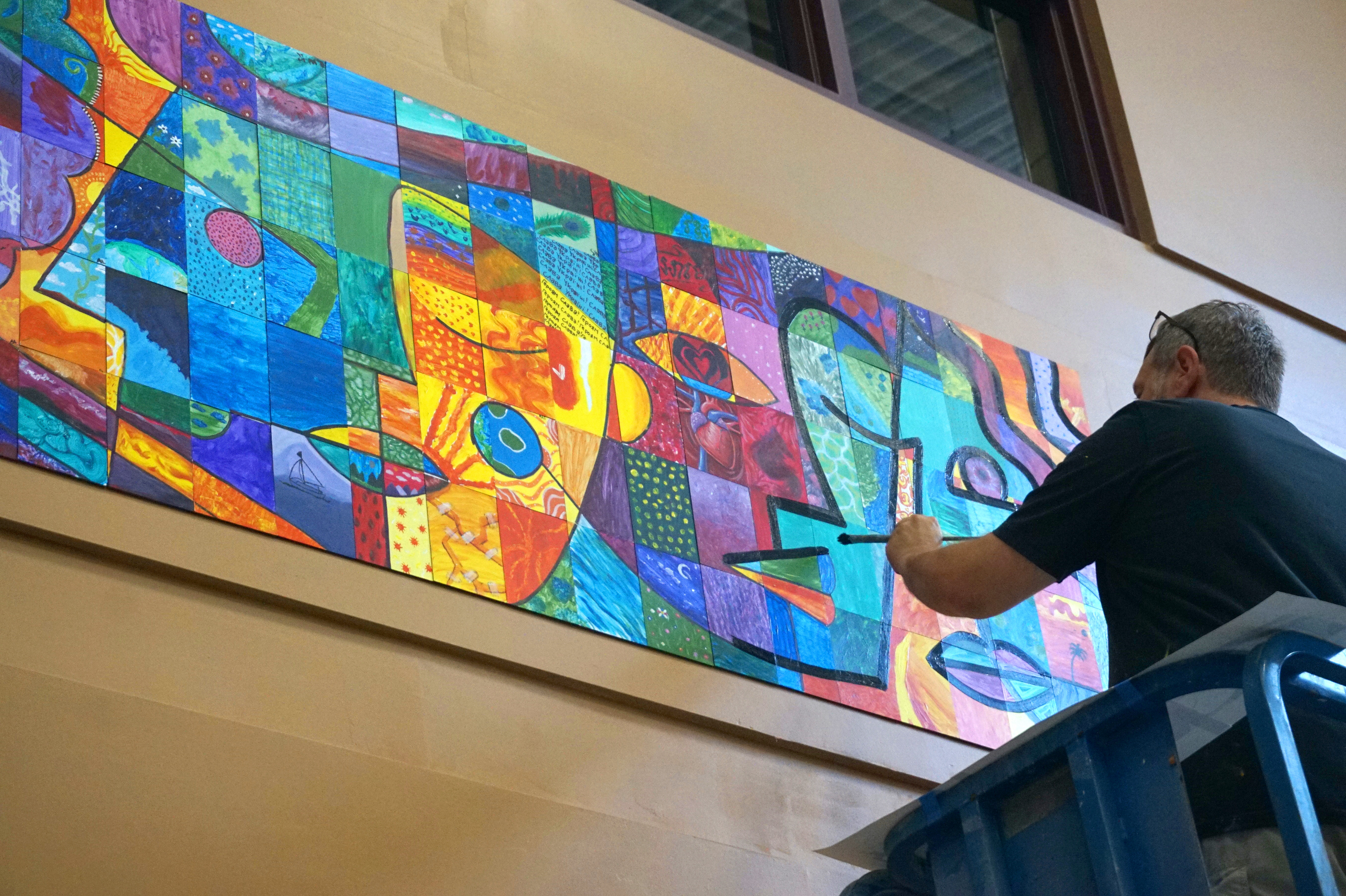 "The Big Picture" Working Together to Create Something Bigger than Ourselves. 
To give students the opportunity to create a piece of art that represents who they are and that fits together with other students to create something larger than themselves. Greg will engage students in an activity that teaches a grid technique that many mural artists use to enlarge their drawings to full size murals. The activity has students painting individual paintings that will be combined to create one big picture. Students will learn about how artists use value as a tool to separate elements in a painting and add interest. Students will do 'up out of their seats' exercises to understand what value is and how colors have value. Students will use their understanding of colors and value to paint a their own piece of a larger art piece. Greg will create a design that will be divided up into individual squares for each students to paint. Greg will create the design with the assistance of students. He will conduct idea generation sessions with the students to determine what the big picture should represent.
• Students will learn the process of making a mural, from initial ideas/sketches to final painted mural. They will see the tools that the artist uses.
• Students will learn about collaborative work and that even though we all may have a different way of creating something, together we can create something that no one could have accomplished alone.
• Students will learn what value means to an artist and how artists use it in their paintings. • Students will learn what color temperature means to an artist and how they use it. • Students will learn the grid technique for copying or enlarging images.
• Through in-class painting demonstrations by Greg will see how a professional artist works and will be able to ask questions about the process.
• Students will get an understanding of some of the avenues available for artists. Greg will talk about being an artist and the different paths that has taken him on in his life, from being a packaging designer and painting murals to creating games.
• School will have a mural collaboration to display in any area of their choice.
The program can be tailored to any grade level. The ideal is 4th grade and up. The project can work for 50 to 150 students. The more students involved the more interesting the final piece is. Materials: Greg to Provide: Square cut Masonite boards primed/ready to paint. 
School to Provide: Acrylic paint and brushes. The school will need to determine the best place and way to display and mount the final art. A problem with many artist lead mural projects is that most of the creativity is taken away from the individual students. Usually they are just a large paint by number. This program lets the students use their creativity to paint what they want within parameters set up by Greg.